Our Value - Your Advantage
Agile Frontiers offers Enterprise-Level quality services for small businesses
Enterprise-Level Quality
Over 40 years of Enterprise Software Experience with Fortune-500 companies, Department of Defense, Finance, and Embedded Systems.
Premium Bootcamp Graduates
We are proud to give new software engineers the break they've been training for. We hire the best graduates and mentor them. You get great quality at entry-level prices.
Quality Website Development
We have access to the best website designs and graphics to create a presentation you'll love. Plus we use the latest frameworks for the best results.
Adanced & Affordable Hosting
All our sites are deployed to Amazon Web Services cloud servers for the highest quality, reliability, and affordability.
Some of Our Clients' Thoughts
Clients who have worked with Greg Smith and Agile Frontiers
Greg embodies the true spirit of "agility" in every endeavor he pursues. He is innovative, sharp, witty, effective, and just a pleasure to be around. I'd jump at the opportunity to work with Greg again in the future!
Randall (RJ) Colson, USMC
Innovative Reasoning-US Marine Corps Warfighting Lab
Greg is an effective and dedicated instructor. He shows an obvious passion for the content he teaches and devotion to the people to whom he teaches. I have personally benefitted from his readiness to spend hours taking deep dives into concepts and topics of pertinence to my growth as a developer. He is endlessly encouraging, and he doesn't give up on any person. I cannot imagine a better instructor or mentor than Greg.
Dylan Vavra
Research Lab Specialist - Psychology University of Richmond
Greg's Agile writing process is simply genius, and his active research into the elements of the story arch keeps things evidence based and grounded. Greg leads the Agile writing group through the process from start to finish, while he lends supports to each individual in their writing, their identity as a writer, and as a member of the writing community. At any given meeting, accountability for completing a storyboard (an Agile-approach based outline), for writing at least 10 pages per week once committed, feedback exchange, and writer-community events and opportunities are shared. Excellent work, Greg!
Kate Deaton
Executive Masters Information Systems - Virginia Commonwealth University - School of Business
Greg is an amazing individual who has opened up the world of professional writing to so many who have the motivation to publish and need a framework to help them develop their talents. I endorse him without reservation!
Carolyn Elliot
Science Teacher at Goochland County Public Schools
Greg is a very creative, insightful and observant individual who excels at translating his innovative thoughts into actual creative expression. He has a great ability to guide others in learning what they need to grow and succeed in their creative endeavors. And on top of all of that, he's just one of the nicest guys you'll ever meet!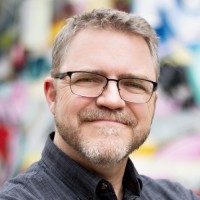 Dave Gau
Executive Director at ComedySportz Improv Theater, Richmond, VA
Greg is very insightful and has great ideas. He is excellent at research and was a productive member of our task force contributing many ideas and suggestions to improve the manner in which we communicate with our residents.
Joan O'Hanley
President of the Board of Directors at Brandermill Community Association
While we performed in ComedySportz together, Greg was a steady source of both leadership and guidance for the troupe. I'd absolutely recommend Greg, particularly if you need a supportive partner who will help heighten you along to your goals.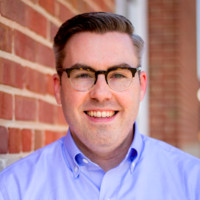 Matt Newman
Consultant - The Frontier Project
© 2020 Agile Frontiers. All rights reserved.